The Legacy of Winter Dolphin Experience at Clearwater
Learn about Winter the Dolphin - the star of the movie "Dolphin Tale" - and visit the beautiful Clearwater Beach!
Day trip to Clearwater Beach
Learn about Winter the Dolphin
Visit Clearwater Marine Aquarium
Return Transport from Orlando
Oh darn!

This ticket isn't available to book right now.

This may be because:
We have sold out
This product is seasonal and tickets for the new season are not yet available
But don't worry! There's loads more to do in Florida, so check out our:

An email has been sent to our team. We'll be in touch as soon as we can.
Sorry there has been an error!
This tour includes pick-up from the locations shown on the map below: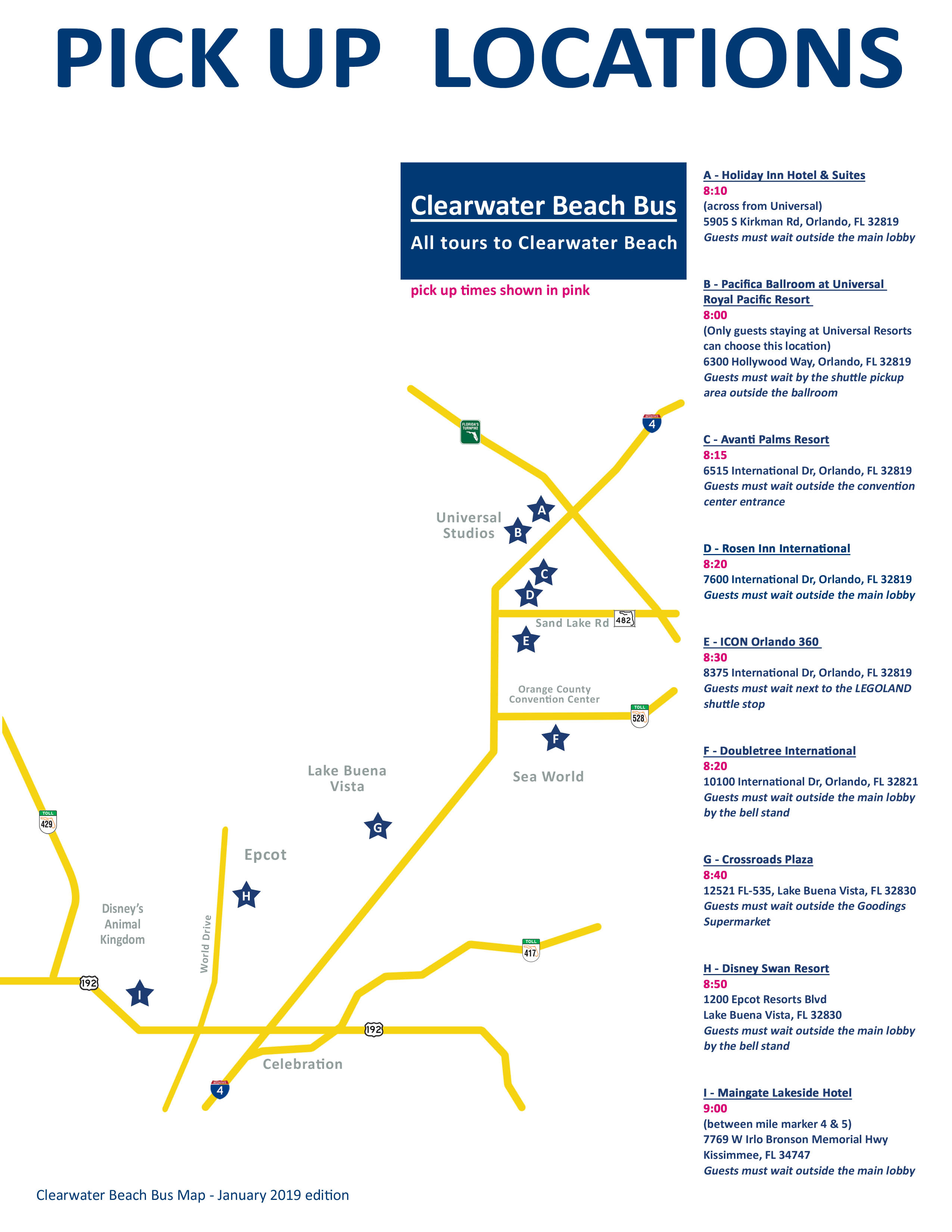 Meet Winter the Dolphin & Visit Clearwater Beach
Don't miss the chance to meet Winter the Dolphin – inspiration and star of the movie "Dolphin Tale". Find out how Winter lost her tail and learn about her miraculous rescue by Clearwater Marine Aquarium.
Oh, and you'll also get the chance to chill out on the beautiful Clearwater Beach!
A Relaxing Morning at Clearwater
Enjoy the morning sun, go for a swim and top up your tan on Florida's beautiful Clearwater Beach before heading out to your Winter The Dolphin Experience.
Meet the world's first bionic dolphin!
Every wondered what it would be like to get up-close to a bionic dolphin? Well, wonder no more!
Winter the Dolphin lost her tail after getting caught in a crab trap, and was rescued by Clearwater Marine Aquarium, where she was nursed back to health and fitted with a swanky new prosthetic tail.
Since then, this unstoppable dolphin has become the star of her own movie 'Dolphin Tale', which tells the incredible story of her fight for survival.
Explore Winter's Dolphin Tale Adventure
Hop on the "Jolly Trolley" to Historic Clearwater Downtown and see the Winter's Dolphin Tale Adventure Exhibit.
Here you can venture behind the scenes of the movie to see re-built scenes, images and actual props from the film!
Visit Winter's home at Clearwater Marine Aquarium
Take a look at life under the sea through underwater viewing windows and roofless dolphin pools
Visit the hands-on stingray beach
Get to know the rest of the animal inhabitants including turtles, otters and more
Availability
Transport
Return transport is provided from select locations within Orlando
Times
Departure from Orlando: between 8am and 8.45am
To arrange pick-up details, please call the number shown on your ticket at least 48 hours in advance
Arrival at Clearwater: approx. 11am
Departure from Clearwater: 5pm
Arrival at Orlando: approx. 7pm
Duration
Please allow a full day for this trip
Where to bring your ticket
Show your ticket to the driver/guide at the beginning of your tour
What to wear
Wear a swimsuit and don't forget your camera!